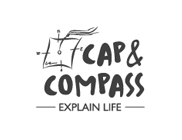 "We need more than a logo
on our gift to graduates."
Customize the outside cover (front/back), inside cover (front/back),
and book title. For a small extra fee, add an 8-page insert to the front of your book.
Cover Customization
8-Page Insert
Customizing is easy. We'll do everything
or your designers can create a custom masterpiece.
eBook
Add your custom outside cover, inside cover, 8-page insert, book title, and background color.
See a full-screen view.
FAQ
What can I customize again?
Imagine ripping the cover off the book. Customize the outside of this cover (front/back)
and the inside of the cover (front/back), for a total of four spots.
Are the pages customized?
No, but you can add an 8-page custom insert (four pages, front and back) to the front
of this book, in addition to any customized cover.
Can we change the book title?
Yes, many organizations use names like Life After Faber College, A Blue Devil's Guide to Adulting, A Faber Graduate's Almanac, Faber for Life, or Life After Faber, Explained.
Can our designer send you finished files?
Yes, learn more here.
Can you create the design?
Yes, we can design your outside and inside covers for no extra cost. If we design the
8-page insert (e.g., you send us photos, text, etc.), we charge $50/hour.
Can I get a sample copy to review?
Yes, request your free copy.