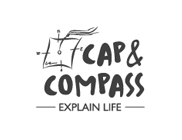 Give the book on their smartphones and tablets
Life 101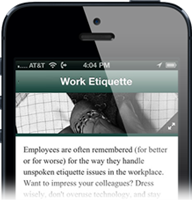 Give the life skills rarely taught in school,
but needed after graduation. Topics include work
and dinner etiquette, money, housing, taxes,
insurance, and much more.
Easy
Set-up is a snap. Internal approvals
are easy (just like ordering a book).Your
eBook will be ready within hours.

Promotion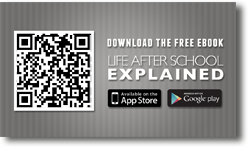 Hand out attractive invitations (provided) at events.
If you also purchase physical books, you can
promote the eBook on your customized cover.
See it
On your iPhone, iPad, or Android device, download
"Life After School Explained" eBook and select
any organization to see a live example.